Audio Measurements
Trust our experience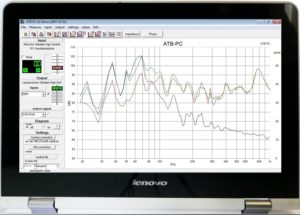 The ATB PC DEMO is a measurement program for setting the subwoofer in home cinema systems.
For setting the subwoofer, you need a multimedia microphone and for exact setting a test adaptor. The program is freeware. It includes, besides the step and impedance, all functions of the ATB PC Pro program, but the frequency range is limited at 1 kHz.
The ATB PC Pro with measurement microphone and Test box for impedance measurement you will get from our shop.